I Write Words, You Make Money
Text is potent.
I'll deploy it to tell your story, or get your amazing product out to the world.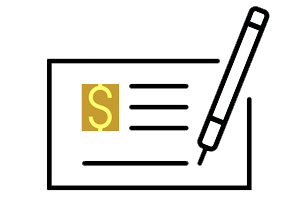 Direct Marketing Menu Of Services
EMAIL
The only platform you truly control is your email list. Get the impact of snail mail, only faster and less expensive.
list building
copywriting
online newsletter management
funnels & autoresponders
product launches
DIGITAL PROJECT MANAGEMENT
You need someone with a vision of the whole production cycle. I'll put together a team, and guide your project home.
websites (planning, writing, building, and launching)
multimedia creation (script writing, producing, quality control)

online ads
internal training videos
how-to / explainer videos
SALES
Documents and support for your sales team, whether they are remote or in-person.
phone scripts
email templates
brochure & flyer writing
web copy for conversions
Pay-per-click ad writing
CONSULTATION
Save time and money by getting an honest outlook on your baseline and what you could do to improve.
analysis of existing marketing
planning & budgeting
positioning
CONTENT CREATION
Text, graphics, or videos to keep you top-of-mind with your audience.
social media posts
blog articles
explainer video scripts & production
MISC
Tune-ups or extra tools to get you to the next level.
Lead Magnets or Ebooks (research, writing, editing & design)
on-page Search Engine Optimization for websites
English writing & editing (for foreign companies entering anglo markets)
Evernote productivity training
Need a world-class designer?
My partner can provide:
social media setup & design
traditional marketers
(two heads can be better than one)
Not sure what you need?
Book a time for a free marketing chat over the phone.
I guarantee you'll leave with at least one new idea.